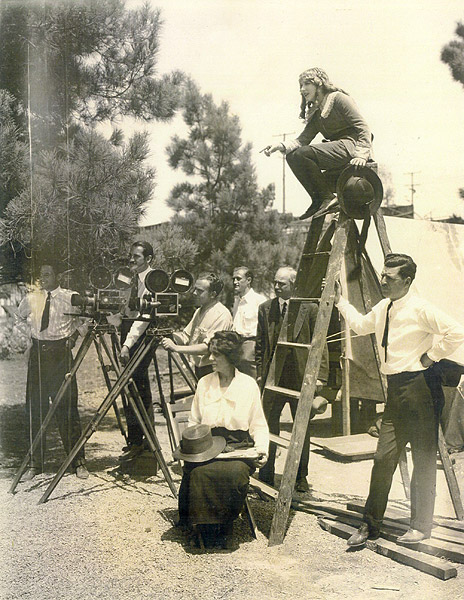 The Mary Pickford Institute for Film Education, a ten-year-running nonprofit organization that preserves the silent film legacy of producer/actress Mary Pickford, and uses her example to teach young children about film history and socially conscious filmmaking, has had its funding discontinued by its long-time supporter, the Mary Pickford Foundation, a charitable trust.
Mary Pickford (1892-1979), Hollywood's original "Artist," was the world's first movie superstar, known internationally as the original "America's Sweetheart."
The Mary Pickford Institute was started as an independent non-profit in 2002. The Institute's purpose is the preserving and promoting Mary Pickford's films, and her inspirational legacy as businesswoman, producer, actress, and philanthropist. The Institute's other goals include teaching film history and film making to Southern California children, particularly at-risk youth. The Institute currently maintains its free research library, which is open to the public, at 8885 Venice Blvd., in Los Angeles.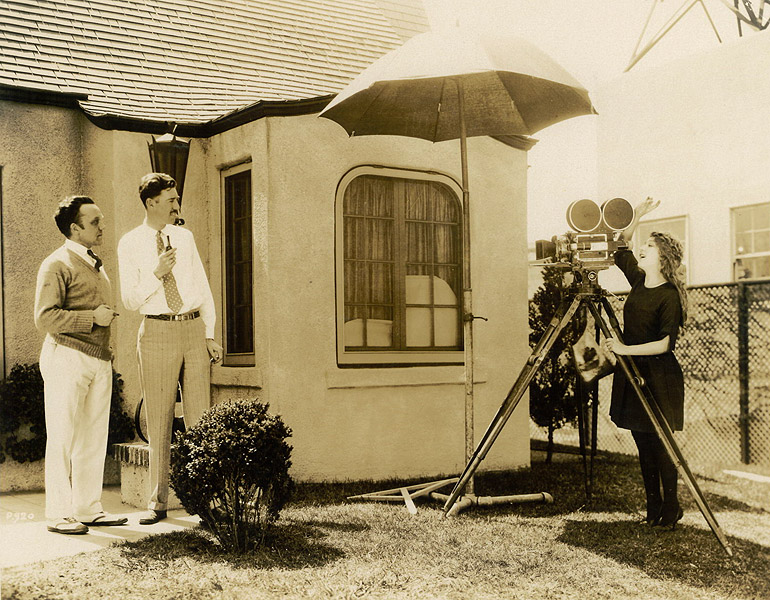 Over the years its staff has developed curriculum, taught classes, maintained a free research library, produced film screenings with symphony orchestras and other live ensembles, and restored Mary Pickford silent films for DVD release. Library curator, Hugh Munro Neely has given dozens of free lectures and introduced screenings of many Mary Pickford films through the MPI legacy programs.
MPI has built a reputation for educational outreach to underserved and at-risk youth in Los Angeles with its signature enrichment program, the Mary Pickford Mobile Film Classroom (MFC). A production 'studio-on-wheels', the MFC travels throughout greater Los Angeles to bring digital media storytelling instruction to students, grades 3-12, who do not have access to technology at their school or home. MPI educational outreach programs incorporate film history into a curriculum that provides a bridge from early cinema to modern filmmaking.
The Mary Pickford Foundation, with assets of reportedly in the range of $17 million, has chosen to stop all funding of the Institute. The Institute's educational programs receive limited funding from a variety of sources, and will be able to continue, with some difficulty, without the Foundation's help.
However MPI's free research library, web site, and various outreach programs that provide screenings and lectures rely almost completely on Foundation funding. As of March 1, the Institute has had no money for salaries or the lease of its library space.
The Foundation has received dozens of letters in support of MPI and the results of an Institute survey, conducted last year, found wide support for its programs and for the continuation of the Institute.
Manon Banta, Director of Education, states "We know our programs are effective, and that Mary Pickford is an important role model. It's unfortunate that the actions of the Mary Pickford Foundation are taking place at this time in cinema history. We, the Mary Pickford Institute for Film Education, continue to seek new funders to carry on our outreach to underserved youth in LA.
"To quote Mary Pickford herself  '…You may have a fresh start any moment you choose, failure' is not the falling down, but the staying down.' We're picking ourselves up from this unexpected setback and making a fresh start asking for support from all who see the need and value of preserving film history and empowering youth through arts education."
---
Like this? Read more: